By
nicole
|
Published:
June 12, 2012

SEE THE LATEST FILMS (1 min 45 sec)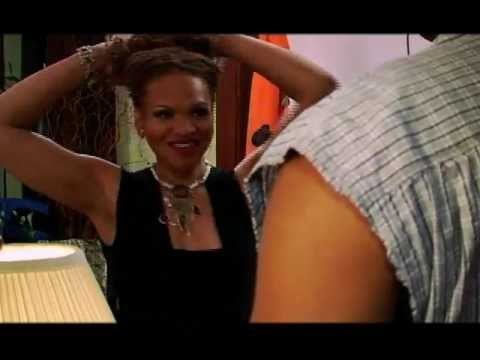 Music from the CD "Emotions" by composer Frank Macchia, www.FrankMacchia.net
By
nicole
|
Published:
June 12, 2012

WATCH THE LATEST TRAILER (10 min 35 sec)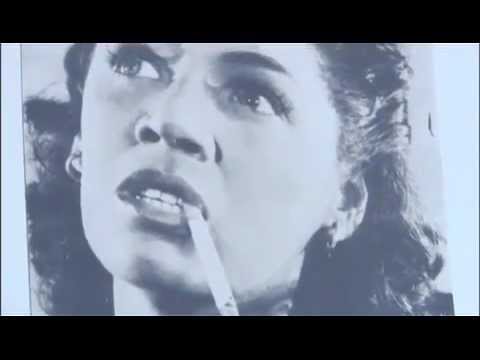 To donate to Meet BESS Visit the Sponsor EPIPHANY Inc. page and support the production and post-production of our film. Contributions are tax-deductible!
By
nicole
|
Published:
April 22, 2012
Gershwin, Norway and the Artists' Libido: A Dialogue with Anne Brown (a work-in-progress) is currently a Gordon Parks Nominee for Directing in this year's IFP Market.
Harlem Sistas Double Dutch had its debut on WNET's Reel New York X in June 2005 and is screening at the Woodstock Film Festival. Starring Gha'il Rhodes Benjamin, Kimrie Lewis and Benton Greene, the five minute short is co-written and co-executive produced by Peter Parros of Ten Talents Entertainment, produced by Faith Pennick of Silent Choices and Running on Eggshells, Director of Photography is David Griffiths and the music score is by Claudia Hayden. Harlem Sistas'is the short derived from my feature-length screenplay When Sistas Jump. The film was partially financed from all of my birthday donations in November 2004 (thank you!!!)
Nicole's directing a play! Damon and Debra, a new play by Judy Chicurel, will be coming soon to a theatre near you!
What a wonderfully busy year 2010 has been. EPIPHANY Inc. is excited to bring two new educational films to audiences everywhere. Gershwin & Bess: A Dialogue with Anne Brown, the prequel to the half-hour documentary Meet BESS is now available.
Educational Price: $75
The purchase of the educational DVD entitles the owner of the DVD to the necessary public performance rights for screening the film in educational institutions, houses of worship, for-profit and non-profit organizations, and any other public space.
Home Video: $24.99 + $4.00 shipping and handling
The home video is for personal home use only and not permitted for screening or exhibition in public spaces.
Gershwin & Bess… is an on-the-record conversation between Anne Brown and Dr. William A. Brown of the The Center for Black Music Research (CBMR) about the work between famed composer George Gershwin and Ms. Brown as she originated the iconic role of "Bess" in Gershwin's famous opera Porgy and Bess. Music scholars will especially benefit from this historical account exploring musicianship, self-reliance, race and beauty.
This 36-minute consists of a rare conversation as Ms. Brown reflects on her time spent crafting her role in the opera that Dr. Brown denotes as "the apex of artistry in Western culture."
In the interview Ms. Brown provides the following:
a detailed account of her work with George Gershwin
timeless anecdotes on the role singers play in creative collaborations
an accurate account of the events surrounding a proposed boycott from the Porgy and Bess cast during its run at The National Theatre
a revealing narrative that addresses her decision to direct European productions of Porgy and Bess in "blackface"
a reflection on the painful decision to end her singing career
Filmmaker Jasmin Tiggett and I teamed up to produce and direct a series of 15-minute documentary films giving Black boys a unique voice. Beginning in 2010 in Camden, New Jersey, Little Brother takes an annual look at Black boys as young as nine years old in various urban environments for a one-on-one conversation demystifying what society tends to rob them of: Love.
Little Brother. A conversation that will save a generation.
"It is a rarity to see representations of black boys as they really are: beautiful, open, curious, intelligent, funny, and vulnerable. Filmmakers Nicole Franklin and Jasmin Tiggett's Little Brother, a caring documentary about the hopes, dreams, and experiences of black boys is as important as it is necessary. This endearing documentary series presents black boys as dignified and fully human, which makes Little Brother a filmic exception, rather than the rule."
–Byron Hurt, director of I Am A Man: Black Masculinity in America, Hip-Hop: Beyond Beats and Rhymes, and Barack & Curtis.
The film is available for educational institutions, houses of worship, for-profit and not-for-profit corporations, as well as home video use. Nicole Franklin and Jasmin Tiggett are available for in-person appearances and Little Brother forums in your community. Join the discussion at www.littlebrotherfilm.com with consultant Raymond A. Winbush, Ph.D. (The Warrior Method) winbushreparations.blogspot.com. Please e-mail us at LittleBrotherFilm@gmail.com for booking.
And yes, that's myself and Mom and Dad, making a guest appearance in the award-winning short film Kung Fu Granny from my talented filmmaker friend Myra Sito Velasquez. You can pick up a copy of this fun piece at www.myravee.com. Granny kicks butt! Go Myra!
Join me on The Quest with the commercial I directed for Sugar Hill Golden Ale, www.filmakers.com.
My films, I Was Made To Love Her: the Double Dutch Documentary (2000) and The Double Dutch Divas! are still for sale and rental at Filmmakers Library Nicoleedits@gmail.com. Check us out!
For Nicole Franklin speaking engagements, please contact Thysha Shabazz, Shabazz Communications at 646-410-0246 or info@shabazzcommunications for bookings.
Watch videos with me at www.YouTube.com/NicoleFilms.
Be sure to e-mail me at Nicoleedits@gmail.com to sign up for quarterly newsletters and keeping in touch!
Thank you everyone for your continued support!